Make Your Site Sell
by Ken Evoy
724 pages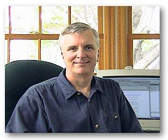 Ken Evoy's book, "Make Your Site Sell," is a great introductory set of 3 books, which explain the three important aspects of starting a successful online business.
"Make Your Site Sell" is 3 books in one, which will teach you about
Creating a product,
Getting targeted traffic, and
Creating a web site which sells.
Is what you want to do covered in one or more of those topics?
The biggest and main part is part 3 - creating a web site which will sell, that is, which will bring in the money. The main emphasis is on putting yourself in your customer's shoes, and try to look at what you are writing, or have written, through your customer's eyes. It's a great introduction to the psychology of selling. That's how you connect with people. Right? (And once you master that, more advanced info can be found in some of the other books below).
The second book is about getting targeted traffic to your web site. Would more traffic help your business? Ken Evoy focuses on how to get good search engine positioning, which is an important technique of web site promotion. His tips on getting a good ranking on the search engines are among the best I have seen anywhere, and they have certainly have helped Entrepreneur-Web get some great rankings on some good search engines!
The final book is on creating a product, which is a brief introduction to the subject. You don't need to create your own product to start selling online -- there are many other things you can sell for a commission. But it's great that Ken Evoy has included this book for completeness. You'll need it later on, when you want to control your own product. Okay?
"Make Your Site Sell" covers the guts of online marketing, and goes into detail in some areas, like creating a web site which sells the product. "Make Your Site Sell" gives you all you need to get started -- all the building blocks you'll need to begin.
At about 724 pages, it's very comprehensive. That's pretty obvious, isn't it? You don't have to read it all at once, but you can start with the parts you're interested in.
And at only $17, this may be the best introductory product to online business you can get! And with the free trial download, you can also check it out first for free. Have you come across any better value for money deals than that? It's well worth a read.
Summary:
Price: Around US$17
Pages: 724 (not counting the index pages)
Format: PDF
Free trial download: Yes
Guarantee: Unconditional money-back guarantee, no time limit.
Click Here to get the free trial download of Make Your Site Sell
and to own your own copy